Quest Talent Solutions, LLC, founded in 2017, has quickly made a name for itself with clients ranging from Fortune 15 to start-up organizations. QTS is an affiliate of the MRINetwork, a global franchised firm with a 50+ year history.
Why have we had such quick success? Our ability to:
Listen
Adapt our processes/procedures
Follow up consistently
We bring over 50+ years of business leadership experience to the table and focus across the following industries:

Retail, Business Development, and Marketing
Supply Chain, Logistics, and Ecommerce
Sports and Entertainment
Manufacturing
Architectural Design and Build
"Joy was an excellent resource who helped guide me every step of the way of this eye opening experience in finding a new career path! I met several recruiters along the way as I was looking for a new position after being laid off due to COVID-19 and couldn't have been more fortunate to have met Joy. She made sure I understood the next step and took extra time to help me prepare for each interview. I can't recommend her enough! She truly cares for the individuals she works with and it is clearly evident. Thank you for all your help, Joy!"
William S, Field Sales Specialist - Logistics & Supply Chain
"I had the pleasure of working with Joy for my recent job change. She was a great help in this process - she listened to what I wanted, gave me valuable feedback throughout the process & has continued to follow up to ensure my transition has been as smooth as possible. She cared about me & my needs, not just trying to fill a role. Her guidance & support made this a great experience!"
Jennifer S, District Manager - Retail
"Drew was a true professional from start to finish. Every step in the process was communicated clearly and followed up with in a timely manner. The process was transparent and I always felt prepared for meetings and interviews. Drew and Gordon created a candidate experience free of stress and enjoyable. I would highly recommend Drew and the team at Quest!"
Rob B, District Manager - Retail
"If you happen to be in need of a strong People partner I would recommend Quest Talent Solutions for your business partnership.  I oversee over 100 mid to top level Leadership positions and it is a huge time saver for me to leverage my partnership with Quest Talent Solutions to support my hiring needs which spans several states.  The Quest team does a great job of screening candidates and adjusting to our specific leadership needs.  I could not be happier with the partnership and will certainly lean on their expertise on my next leadership position."
Scott S, HR Director - Retail
MEET OUR TEAM
What's our passion? What gets us out of the bed every morning? Meet the individuals you will be working with.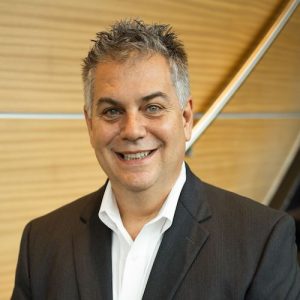 Gordon
Has a knack for problem solving and collaboration.
"Unraveling the most challenging issues fuel me, and that's what creating a pipeline of talent is: a puzzle!" Solving problems, especially those involving people, and working with thought provoking individuals to fill key executive positions with passionate and driven leaders is what brings Gordon the greatest satisfaction.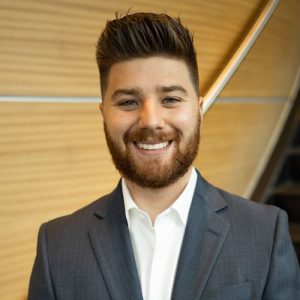 Drew
His passion comes from the energy of others.
"There is nothing better than hearing a candidate or client talk passionately about their experiences!" Drew's goal is to place everyone he talks to in their dream job — it's what gets him out of bed.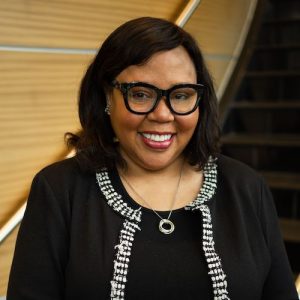 Kimberly
Helps build strong connections between businesses and diverse talent.
The Founder and CEO of Strong Connexion, Kimberly is a strategic thinker and HR problem-solver whose passion in life is improving business cultures and empowering the push for a more diverse workforce.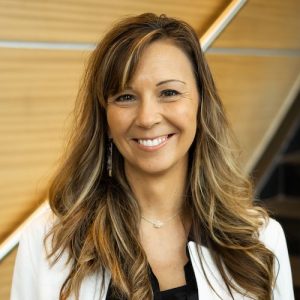 Joy
Finds "Joy" in helping people grow and organizations succeed.
Plain and simple, Joy has a passion for people. In 20+ years of leadership roles her #1 priority has always been building a team to be their best selves. That made joining Quest Talent Solutions an easy transition — helping both an individual and organization succeed is truly exciting and rewarding.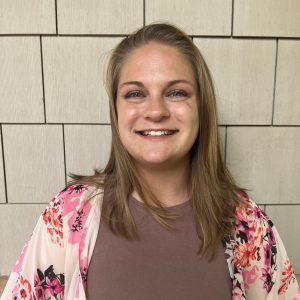 Caitlyn
Helping candidates and clients find their perfect match isn't just a job; it's a passion!
My experience working with the autistic community has proven to me that every person is a piece of the puzzle. My goal here is to help our candidates and clients find their missing puzzle piece.
OUR GOAL IS SIMPLE
To make your selection process seamless, by providing you with top talent to choose from.
CONNECT ON LINKEDIN
We're always hiring.
Send us your resume and let us know why you'd be a great fit.